TR-5 Schematic Error
By Grant Youngman" <nq5t@home.com>
This may be old news to some of you, but it was new to me, and may not be generally known.
While repairing a problem I had with my newly acquired TR-5, I discovered an error in the schematic. A small error, but the cause of some hand wringing and puzzled looks while trying to trace the receive signal from the antenna to the BPF board.
Specifically, the location of the jumper on the Rear Panel Board that connects the EXT. RCVR (J1905) and EXT. ANT (J1906) lines is incorrectly shown.
The original and corrected schematic (portion of Rear Panel Board) appear below:
Grant Youngman" <nq5t@home.com>
http://www.globeking.com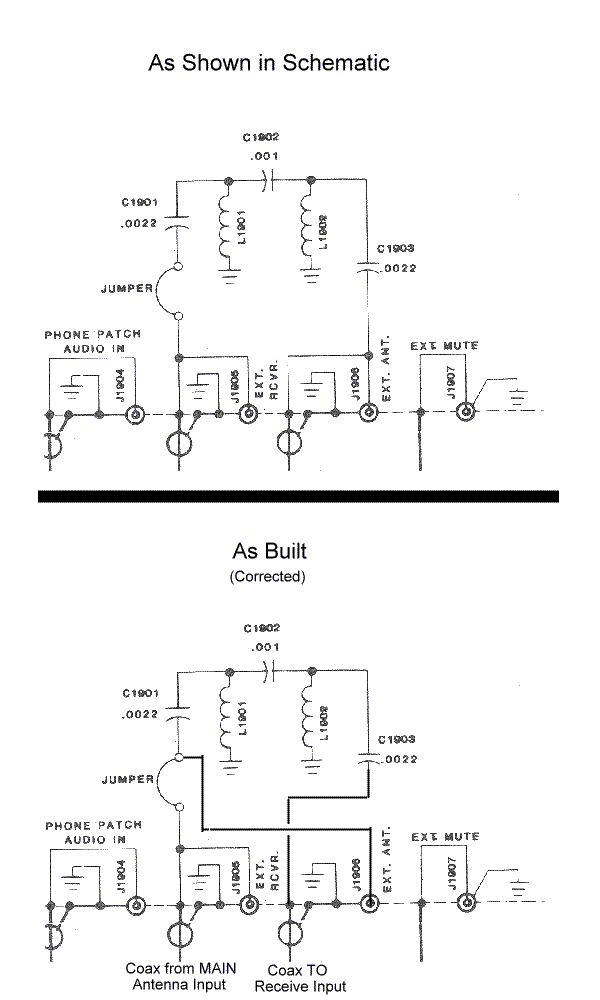 Layout and Design Copyright © 2000 by K3HRN
All Rights Reserved